TLTR
Product Catalogs act as a gateway for every eCommerce store to boost online efficiency, but along with it are several specific issues and challenges to manage product catalogs effectively. In this piece, we'll go through each of them in-depth, as well as present to you the best practices and tools for managing your product catalogs successfully.
An accessible and effective platform trusted by online goers is the key for every product to convert and positively affect sales.
A product catalog is the most vital component of an eCommerce store because it is the platform where products are on sale for the rest of the world to see and purchase. Rather than relying on the accustomed stylish features like how it was adopted before, product catalogs are now more on the functional aspect of catering to the changing taste of the online market.
It is not about how big or small your catalog is but how you should effectively manage them with the help of best practices and the right tools. And to achieve simplified inventory management while attracting the right customers and product line expansion all boils down to effective eCommerce product catalog management.
But first, let's talk about the difference that catalog management makes and its importance in eCommerce.
Importance of Catalog Management in ECommerce
Ecommerce has gone massive, and there is no stopping as it continues to develop at an exceptional rate. An online presence is the first thing that eCommerce needs to cater to ever-changing customer purchasing behavior as tons of online stores in almost every virtual platform continue to emerge.
Aside from the physical ones, online catalogs are equally crucial to expand the product's reach and to be able to sell the products on the market. Customers need to be given every detail about the products before they even ask for them because mere accessibility will not be enough to affect buying decisions and gain customers' trust. And that is the significant role catalog management plays in eCommerce.
Online customers are very demanding and particular concerning the online site they visit if it is worth their time. Because apart from the convenience and the advantages it provides, product catalogs must also deliver comfortability in purchasing. And a well-organized and informative eCommerce catalog will help eCommerce stores establish themselves as industry leaders and foster trust among their website users.
Catalog Management Best Practices
1. Mapping a catalog management process
Catalog management involves not only products but also people, specifically stakeholders, who greatly influence the complexity of the whole process. When change is adopted, it requires immense planning to find the right approach and careful consideration and what is the measure to take, and in what order should they be taken? And one of the best ways to get around this challenge is to lay out your catalog management process before anything else and identifying how internal and external stakeholders will be affected by the adapted synchronization.
This mapping approach will also provide a complete picture of where stakeholders are in the catalog management process when product catalogs need an upgrade or tailored. And with that, it will be easy to meet the needs of different stakeholders, which can help optimize product catalogs while providing efficient and immediate resolutions that will be beneficial in the long run.
2. Personalize product catalogs
Product catalogs must cater to all types of customers in every purchasing situation. And the best approach to deal with this is by providing diverse information to each type of available product in the catalogs. The additional level of complexity supplies great relevance to customers as they have different options regarding product pricing and other details that can significantly encourage procurement.
Catalog personalization can also help serve different content to an even broader audience throughout your virtual store and multiple sales channels. Custom-made catalogs also increase the chances of gaining recurring customers as they give importance to how they can provide value to their consumers while presenting the needed information.
3. Properly categorize eCommerce catalogs
Always categorize product catalogs from the perspective of a customer by categorizing and systematically tagging all the products. This method will give comfort to clients to effortlessly navigate the product catalog by allowing them to filter, enhance, and sort the product information the way they prefer them. Do not be bound to the same set of product features, and always make sure to provide consistent product tags, categories, and measurements.
Make every customer buying journey a worthwhile experience that can guarantee that they will no longer ask and search for more. Adding or removing simple factors might be irrelevant, but it can sometimes make the difference. Precision is the key to tag and categorizing orderly.
4. Efficiently manage product catalog database
Being directly linked to the technical part of the information is an apparent aspect of the eCommerce business since it is an online platform that requires dealing with information technology management. All of the data that comprise a product catalog is in store in a database that must be seriously maintained and taken into account. It is best to retain only a single database to keep information organized because using multiple databases will only cause errors and clutters.
Efficiently managing a product catalog database also must safeguard and solidify the database security as this demands to set responsibilities and limitations of authority. Creating a catalog hierarchy will help identify the only permitted stakeholders to make needed changes to the catalog database. As the business grows, it is also necessary to ensure the database scalability to support expansion and the call for a larger data structure.
5. Provide Quality Product Information
Nothing can ever gain the trust of customers except providing quality product information. To trust a product goes along with trusting the main business, thus also affects future acquisition. And what will set the tone is the comprehensiveness and accuracy of the information available to store visitors depending on the level of satisfaction they saw from the data presented to them.
Everything will start in equipping your product catalogs with high-quality visuals that will initiate the engagement. Invest in using several media formats and ensure that every product information is up-to-date and complete. Always aim to simplify the customer's shopping experience and help them with accurate purchasing decisions.
6. Broaden the customer's alternatives using related products
Upselling and cross-selling are the best practices to embrace when it comes to increasing eCommerce sales. Customers tend to look for complimentary items and related products, along with the original product they wanted to acquire, so it is best to have it on display. It is very desirable to have other available choices and be offered, with the other items that are accurately needed, along with the purchase. And even though not every customer will need it. But it can lure them to continue browsing until they buy the product they are searching for and commit to the buying decision.
This suggestion that involves alternative and interrelated products also adds value to the purchase and eases the browsing transition from one product to another.
7. Compliment Online from Offline catalogs
If an eCommerce business also happens to have offline catalogs on top of the one available online, there must be a balance between the two. The offline product information listing should always compliment all the accessible information online and act as an extension to provide much detailed information about the products or the exact opposite arrangement that can be advantageous to the business.
Customers must be guided synchronically by either catalog they are assessing. And whether offline or online, both must be working hand-in-hand in producing positive results. Proper and creative planning is essential for this to work as its product catalog is one of the significant assets of every successful market leader.
8. Auditing Inventory Regularly
When a customer buys in an online store, he will expect to have the product on his hand. But what if there's a misrepresentation of the availability of that product on sale? This unprofessional incident should never happen as it can backfire on the business. And so, to ensure that it will not occur, auditing the inventory is a must done. Regular inventory audits guarantee that the products you show as available online correspond to what you have in stock.
This audit will not only help in organizing the actual product and the information provided in the catalogs, but it will also identify the sale and accountability of every item. This audit is also convenient to recognize the products that need extra attention and the ones at the peak that need additional stock.
9. Adapting a warehouse management system
In dealing with inventory, adapting a warehouse management system is needed because this will act as a source on where the inventory database will be stored and managed. This system is indeed handful and effective if an eCommerce business partnered and consistently transact with third-party suppliers or logistic services because it will provide supply chain and inventory performance visibility. WMS is also the system responsible for tracking inventory levels in a real-time manner and improving order accuracy.
10. Selecting the right catalog management tool
There are several solutions available to assist in managing the product catalog, depending on the business demands. Prioritizing popular ones over standard eCommerce tools might be the best strategy. But the most important decision lies in selecting the correct catalog management tool only after a thorough examination of the overall business process. This step includes a careful evaluation of every business element, including the scale of operation, labor resources, and other inevitable factors that can ease the decision-making.
It will also be advantageous to any eCommerce business that emphasizes growth over short-term success if this process is considered first and not just choosing what is convenient. Because it is not always that the solution that worked for the others will produce the same result when applied to another. But of course, the main objective is still to have the initiative to use catalog management tools, and the rest will follow.
Best Catalog Management Tools
As pointed out in the above practice, selecting the right tool will be the key to effectively managing the product catalog. But from the numerous eCommerce tools to choose from, how can businesses distinguish a reliable tool over the standard ones that can surely provide what an eCommerce business needs?
Below are the five best catalogs management tools that already set the standard that suit the needs of every eCommerce business.
1. EasyCatalog
This management tool streamlines the process of organizing product information to deliver only the highest quality possible. It is unquestionably one of the most flexible options available in the market that enables the automatic arrangement of catalogs and is especially effective when precise control over the position and design of each element is necessary.
2. Flipsnack
This online publishing platform allows businesses to develop and publish digital catalogs using a worldwide browser. Flipsnack is a fully featured software equipped with design tools including hundreds of templates that provides end-to-end solutions allowing eCommerce to create its publications even from scratch. Aside from its tag as one of the best producers of digital catalogs, it also caters to other publications such as reports, promotional material, and magazines, making it a popular tool among online enthusiasts.
3. Lucid Press
Lucid Press is one of the market leaders in the industry of catalog management that is trusted by over 8 million users worldwide as it continuously changes the perspective of how branding should be. It has removed rogue branding from the picture and improves the old ways of templating product catalogs. Because through Lucid Press, anyone can now seamlessly produce, distribute, secure, and organize product catalogs by staying consistent and protecting the business brand.
4. PIM Works
PIM Works is an efficient, comprehensive, and easy-to-use solution for the multidimensional mapping of information and digital assets of any eCommerce business in any category to centrally manage product data. This management software supports a personalized product catalog and multiple task management features that help contribute to the richness of product information, which improves the whole product experience.
5. Productsup
Productsup is an award-winning SaaS platform that allows the integration, optimization, and dissemination of product information. It is also known to offer a wide range of solutions including, catalog management and hierarchy that helps eCommerce businesses enrich their product data. And the best thing about this software is that it is always ready for any new technical developments that give its user the freedom to distribute the product data to other marketing channels giving them the upper hand to overcome competition.
Other than installable software tools to help manage catalogs, APIs help a lot in reducing time and effort when integrated with your eCommerce management workflow. By bringing already available software features into your business, it's easier to accomplish recurring tasks. Background Removal API, Catalog APIs, and other eCommerce APIs all play a fundamental role in directing the tool to conform to its purpose of creating consistent product imagery, standardizing, unifying, and centralizing the product information.
Take away…
In today's highly competitive eCommerce market, mere existence can never help a business win customers. If an eCommerce business wants to sell its products effectively, it is crucial to have the most up-to-date and product information possible through product catalogs. But if an eCommerce goal is to grow and succeed, adapting the best practices and the right tool is the best way to achieve it.
It is never too late to try, and it will never be too early to begin. Businesses will be able to take advantage of these tools and practices the sooner they start using them.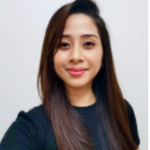 Yen Pedrajas is an experienced writer who loves to write and share insights and ideas about social media marketing, digital marketing, and ecommerce.
She currently works as the Lead Editor at Removal.AI - a fast growing platform that develops innovation tools and software for ecommerce and marketing automation.