In the digital era where communication is as fast as a click, Email Marketing Tools have emerged as indispensable assets for businesses worldwide. By facilitating targeted communication, these tools enhance customer engagement, drive conversions, and ultimately boost revenues.
In this post, we'll delve into the top 10 Email Marketing Tools that are shaping businesses in 2023.
Top 10 Email Marketing Tools
MailChimp
An industry staple, MailChimp continues to hold a top spot in the realm of email marketing. With robust features such as A/B testing, audience segmentation, and in-depth analytics, MailChimp allows businesses to create and monitor effective email campaigns with ease.
ActiveCampaign
ActiveCampaign combines the best of email marketing with CRM and sales automation, providing a comprehensive solution for businesses. Its machine learning capabilities offer predictive content and send times, giving your campaigns a unique edge.
Constant Contact
An excellent tool for small to mid-sized businesses, Constant Contact offers a plethora of customizable templates and detailed analytics. Its event management features and social media integrations further extend its effectiveness.
SendinBlue
Known for its intuitive user interface and powerful automation features, SendinBlue is a tool that caters to both beginners and experienced marketers. It offers SMS marketing alongside its email marketing services, expanding its reach potential.
GetResponse
GetResponse goes beyond standard email marketing with its webinar hosting feature. It also provides a landing page builder and a CRM, making it a multi-faceted platform for your marketing needs.
MailerLite
With a clean interface and a robust set of features, MailerLite makes email marketing simple. Its strengths lie in its rich text editor, custom HTML editor, and its capabilities to create dynamic content.
AWeber
AWeber's ease of use, combined with powerful features such as autoresponders, extensive template library, and advanced analytics, makes it an excellent tool for small businesses and entrepreneurs aiming for streamlined email marketing.
ConvertKit
A favorite among content creators, ConvertKit offers automation that enables you to send targeted emails to your subscribers. Its robust features also allow for in-depth tracking, giving you valuable insights into your campaigns' performance.
Omnisend
Omnisend is a multi-channel marketing automation tool with a focus on e-commerce businesses. Besides standard email marketing features, it offers SMS and push notifications, making it a versatile tool for engaging your audience across multiple channels.
Drip
Drip shines in the e-commerce sector. Its deep integration with various e-commerce platforms allows for comprehensive data-driven personalization, helping e-retailers engage customers and stimulate sales effectively.
Choosing the right email marketing tools in 2023 is an integral part of your marketing strategy. While all these platforms have their unique strengths, your choice should align with your business needs, audience, and marketing goals.
Experiment, test, and optimize to find the perfect tool that will boost your email marketing game. The right tool can transform your email marketing campaigns from being just another message in the inbox to being a driving force for conversions and customer loyalty.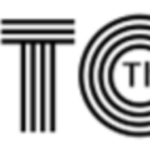 I'm passionate about all things SEO and Digital Marketing. The search for raising the bar in terms of client solutions is what drives me in my career. My versatile approach to achieving my targets brings me a step closer to everyone's favourite keyword: success!