Search engine indexing involves crawling, indexing & crawling. What follows after a search engine had completed its crawling of a page is known as the indexing phase.
Basic Understanding Of Search Engine
Search engines, in their most basic form, can be thought of as filters for the abundance of information that can be found on the internet.
They make it possible for users to swiftly and readily locate the material that is of true interest or value, eliminating the need for users to go through a large number of web pages that contain no relevant information.
Because of this, a number of large corporations have put money into search engine optimization in the hopes of increasing both the exposure of their websites and the amount of traffic that visits them, as well as their overall revenue.
The majority of companies will hire a search engine optimization agency and view this as an investment in their brand's long-term growth.
Website More Visible on Google
The importance of SEO can be better grasped by first having a solid understanding of the various components that make up SEO, including what those components are and how they function.
In a nutshell, search engine optimization is essential because it raises the visibility of your website, which results in an increase in the volume of website visitors as well as an expansion of the number of sales opportunities available to you.
Let's take a closer look at the indexing procedure that search engines employ to store data from web pages.
Editor's Choice: 19 Essential Skills To Become An SEO Expert
What Exactly Is Search Engine Indexing?
Indexing is the procedure that search engines go through to organise information prior to doing a search in order to provide lightning-fast results to requests.
It would be an extremely time-consuming procedure for search engines to find useful material if they were to look through each individual page for relevant keywords and subjects.
In its place, search engines like Google make use of something called an inverted index, which is also referred to as a reverse index.
Note: SEO For Beginners: Crawling, Indexing and Ranking
What Is The Definition Of An Inverted Index?
An inverted index is a type of database that is created using a system that compiles a database of text elements combined with links to the documents that contain the components in question.
After that, search engines utilise a method known as tokenization to distil the meaning of individual words down to their most fundamental components, hence decreasing the number of resources that are required to store the information.
This method is significantly more efficient than listing all of the known papers against all of the pertinent keywords and characters.
A Page's Saved Copy Is In The Browser's Cache
Search engines may, in addition to indexing pages, keep a highly compressed text-only version of the file that includes all of the HTML and metadata associated with the document.
The document that is cached represents the most recent version of the page that the search engine has encountered.
When using Google, you may view a cached version of a page by choosing the small green arrow that appears next to the URL of each search result and choosing the cached option from the drop-down menu that appears.
You also have the option of utilising the 'cache:' Google search operator in order to access the cached version of the page.
Bing has the same capability to examine the cached version of a page by placing a green down arrow beside each search result; however, the 'cache:' search operator is not yet supported by Bing.
What Does Pagerank Stand For?
The Google algorithm is known as "PageRank" (yes, really!) and takes its namesake from one of the company's original founders, Larry Page.
It is a value that is assigned to each page and determined by measuring the number of links that point at that page in order to establish the value of the page in relation to the amount of every other site on the internet.
The value that is carried down by each particular link is calculated based on the total number of links that lead to the page that includes the link as well as their individual values.
Within the expansive system that Google uses to determine rankings, PageRank is merely one of many signals that are considered.
Google had first provided an estimate of the PageRank values, however, those figures are no longer accessible to the public.
Link Equity Statistic
PageRank is a term that was developed by Google; nonetheless, all business search engines compute and apply a link equity statistic that is equivalent to PageRank.
Using their own internal reasoning and computations, certain SEO tools make an attempt to provide an estimate of PageRank.
Take, for instance, the Page Authority feature found in Moz tools, the TrustFlow function found in Majestic, or the URL Rating found in Ahrefs.
DeepRank is a metric developed by DeepCrawl that determines the value of a website's pages by analysing the internal links found within that website.
How Pagerank Is Distributed Across Several Pages
Pages link to one another in order to distribute their PageRank, also known as link equity.
When one piece of material on a website links to another piece of content on another website, it is interpreted as a vote of trustworthiness in the sense that the content that is being linked to is being advocated by people as being relevant and beneficial for those users.
The relative PageRank of the page that you are connecting to is determined by the count of these links as well as the assessment of how trustworthy the website that is linking to it is.
PageRank is distributed fairly throughout the entirety of the found links on the page. If your page has six links, for instance, then each link will send 20 percent of the page's PageRank across each link to the targeted pages.
Links that employ the rel="nofollow" property will not send PageRank to the destination page.
The Significance Of Inbound Links (Backlinks)
Backlinks are an essential component for search engines to consider when determining the significance of a page.
Further Reading: Types Of Backlinks You Need To Know
There have been a great number of studies and experiments conducted to determine the degree to which backlinks are correlated with rankings.
According to research conducted by Moz into backlinks, the results for the top 50 Google search queries (about 15,000 search results) contained at least one external backlink in 99.2 percent of the cases.
In addition to this, search engine optimization specialists almost unanimously cite backlinks as among the most important metrics in various surveys.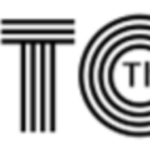 I'm passionate about all things SEO and Digital Marketing. The search for raising the bar in terms of client solutions is what drives me in my career. My versatile approach to achieving my targets brings me a step closer to everyone's favourite keyword: success!