Are you looking for increased exposure, enter new markets, and speed up growth? You might want to grow your business but don't have the time or resources. If so, consider hiring a digital marketing agency if you live in Canada, their top ten digital marketing agencies have got you covered.
List of Best Digital Marketing Agencies in Canada
1. Mediaforce
Winners of the Consumer Choice Award for their exceptional social media marketing, PPC, and SEO work, this wide-ranging, Toronto-based agency can cover pretty much all aspects of your digital marketing. With huge clients like Ford and Xerox and experience in healthcare, IT, and other consumer products and services. With so much to offer, the team at Mediaforce has been known to increase lead generation by 180% in the first 3 months alone.
2. Thrive Internet Marketing Agency
Based on the idea that great strategy is the key to a brand's success, this Vancouver-based agency is a popular choice for SEO, PPC, social media marketing, and overall digital strategy. Specializing in a range of small business clients, aiding them with their desktop and mobile website performance. Thanks to their excellent optimization and aesthetics they have been known to boost leads by 96%.
Further reading: Top 10 Mobile App Development Companies in Canada
3. Social Media 55
Heralding from Montreal, this creative team has a design-focused approach to social media that is doing wonders for their clients. With a high-impact approach to help with branding and their forward-thinking and targeted social media, PPC, and SEO, with decisions backed-up with fantastic analytics.
4. Forge & Spark Media
This close-knit team is an expert in brand storytelling for small to middle-sized businesses. Partnered with ECHO Storytelling Agency, they have the capabilities to cover everything from content creation and marketing, digital strategy and social media management. This includes running exceptional PPC ad campaigns for Facebook, LinkedIn, and Instagram. They specialize in working with small to medium-sized businesses and help them to become self-sufficient with their content marketing.
5. 1UP Digital Marketing
This Vancouver-based agency has worked with a range of large clients, one of the most prominent of which is the international retailer 7-11 and manufacturing firm Vega. 1UP Digital Marketing has far-reaching expertise in PPC, SEO, conversion optimization. Plus, thanks to their excellent design-focused approach, they are leaders in brand transformation, marketing strategy evaluation, and improving brand engagement.
6. Courimo
If you are looking for a three-fold increase in your website's organic traffic or a 120% increase in your page rankings, then this Dorval based marketing agency is a perfect choice. Founded in 2017, this award-winning agency is an expert in producing top-quality written content for websites for mid-sized businesses, as well as SEO, website development, and various forms of PPC.
7. Ameet Khabra Marketing
With an impressive client list, which includes Dayton Homes, InstaMek, and Adventure Warehousing, this agency has proved its versatile approach gets results. Experts in PPC and brand messaging, the team has a creative and design-centric approach backed by advanced analytics that helps them create a highly-targeted, high-impact approach.
8. THP
THP is an experienced team of marketers based in Toronto. Their services cover everything, from UX design and UI to overall branding work, which makes them a great choice for all types of marketing requirements. Having earned the trust of a long list of clients, including food and beverage and lifestyle brands, they have become an internationally recognized leader.
Further reading: Top 10 Digital Marketing Agencies In Chennai
9. Pilothouse Digital
With a wealth of success in scaling e-commerce brands through innovative marketing, this Vancouver-based company has a highly talented and committed team at its disposal. They offer a diverse range of services that covers social media, content marketing, PPC, and various other forms of online advertisement for a wide selection of e-commerce brands.
10. SH1FT
The team at SH1FT is some of the most forward-thinking on this list, especially when it comes to brand messaging. They have worked with some diverse brands, from Pump Up to ZooFest, and they specialize in providing a design-focused and highly-analytical approach to successful PPC, social media, and web development.
Conclusion
With so many options of agencies, with many different specialisms and experience in various markets, Canada has a lot to offer businesses looking for advice, support, and outsourcing all or some aspects of their marketing strategy.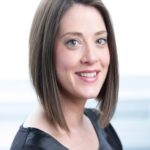 Paula O Gorman is the marketing manager at Promotive, a marketing agency that has clients all over the globe. They specialize in web design, PPC, social media, and content marketing.