Let's dive deep to find the biggest digital marketing agencies in Chennai!
Digital marketing can be a major key to running a successful business in the modern world. However, the field is extensive, covering a huge range of approaches, strategies, and services. The digital marketing space is extremely fast-moving and many businesses opt to hire an agency to act as their marketing partner to help them navigate their way to successful online marketing. Luckily, for those living around Chennai, there is a list of excellent agencies to help with this.
Top 10 trusted digital marketing agencies in Chennai
1. Social Beat
Social Beat is an awarding-winning social media-focused agency that has been enabling businesses to develop their brands since 2012. Leveraging good relationships with Google and Facebook, Social Beat specializes in UX, web development, SEO, social media marketing, content marketing, video, digital advertising, influencer marketing, for retail, real estate, FMCG and BFSI industries.
Further Reading: Search Engine Indexing, And How Exactly Does It Function
2. TheConvincers
The Convincers is a well-respected SEO agency. Their up-to-date approach to SEO and keyword strategies makes them the perfect option for helping businesses with these especially tricky aspects of digital marketing. If you are looking to get your website to the top of relevant searches on Google look no further than The Convincers. Additional services include social media marketing, WordPress, PPC strategies, and more.
3. iStudio Technologies
With a young and enthusiastic team ready to think outside the box, iStudio has made a name for itself for its customer-orientated approach since 2008. With services covering SEO, landing page optimization, social media, email, content, video and mobile marketing. and an impressive list of nearly 1000 satisfied clients, iStudio is your one-stop-shop for digital marketing services.
4. InfiniX
Since setting up shop just 7 years ago, Infinix has already secured over 200 clients. Prioritizing rapid results and ROI, they provide a cost-effective and complete range of digital marketing services: SEO and SEM, display advertising, PPC, as well as social media, content, video and email marketing.
5. Rankraze
Thanks to a team of creative marketing pros with some trailblazing ideas for marketing and brand building, Rankraze is one of the most popular digital marketing agencies in the area. By leveraging a data-driven, results-orientated approach, they create and implement successful SEO, PPC, social media marketing, content marketing, and online reputation management strategies for a variety of satisfied clients.
6. Hourglass IT
With a young, dynamic team and international client base, Hourglass IT have earned a reputation for using cutting-edge tools to promote brands and businesses across a wide range of digital channels. Their marketing campaigns come with great lead targeting, detailed analytics, and a well-researched strategy. Aside from their complete campaigns, services include: SEO, PPC and paid social media advertising, online reputation management, landing page optimization, and social media marketing.
7. echoVME
echoVME, one of the reputed digital marketing agencies in Chennai. As a Google Partner with a long list of clients, echoVME's cohesive approach to digital marketing is impressing businesses all over Chennai. Aside from offering a full range of regular marketing services, from social media marketing and SEO to corporate blogging and selection of advertising specialties, echoVME has conducted over 100 workshops, training more than 2000 professionals at over 200 brands in different aspects of digital marketing. 
Editor's Choice: ECommerce Product Catalog Management
8. OpenDesigns
Through a user-centric approach developed over 12 years, OpenDesigns combines all aspects of modern digital marketing. By providing high-impact marketing services for clients from over 20 industries, they specialize in transforming brands and increasing digital sales. Services include blogging, SEO, social media marketing, PPC, email, content, and much more.
9. Spinta
With offices in India, the US and the UK, Spinta has over 200 clients worldwide. Services cover branding, designs and creative services, social media marketing, content marketing, influencer marketing, personal branding, affiliate marketing, and much more.
10. TechMagnate
Specialists in SEO, in 2017 TechMagnate won an award for the best-designed SEO campaigns by DDD. With a great reputation, they have worked with major brands all over India.

As you can see, Chennai is ready to support the growth of businesses operating in the digital space. With so many agencies to choose from, each with its unique style, services and specialties, businesses should be careful about which partner they choose. The number one agency in this list – TheConvincers – is a great place to start your search. Contact us today for a quote.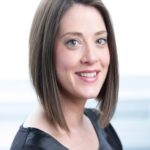 Paula O Gorman is the marketing manager at Promotive, a marketing agency that has clients all over the globe. They specialize in web design, PPC, social media, and content marketing.