If you are an online marketer and want to become successful in life, you should take online digital marketing courses.
Nowadays, everything is done online. If you want to create your business website, you should take digital marketing courses. There are many online digital marketing course providers, but you can gain knowledge of digital marketing by taking online digital marketing courses.
The digital age has laid the foundation for digital marketing. There is a growing market for digital marketing training.
Note: The digital marketing industry is expected to exceed $500 billion by 2022.
Most of the digital marketing courses available today are designed for specific sectors such as healthcare, digital marketing for real estate, etc.
Why is taking a digital marketing course important?
Success in today's job market requires more than a high school diploma and a basic understanding of key job skills.
The majority of job openings in today's working world require applicants to have at least some knowledge of social media, graphic design, coding, etc., and employers know that.
A recent Forbes article reported that 22 percent of employers had rejected job candidates based on the online profiles they found on social networking websites.
Further Reading: Reasons Why Digital Marketing Internship Is Important
If you still haven't taken an online digital marketing course, now may be the time to focus on your online presence. Now lets us look at the top 10 online digital marketing courses in the world one by one,
Top 10 Online Digital Marketing Courses
1. Digital Scholar 4 Months Online Digital Marketing Course
Digital Scholar is an institutional platform that offers online Digital Marketing courses. Their course doesn't teach you the concepts theoretically – instead, it teaches you how to work with real-world digital marketing trends and prepares you to work in the industry.
This course is a pre-recording course, which you can watch over later whenever possible.
Digital Scholar's tie-up with 400+ companies across the globe has been a blessing for many young graduates. Digital Scholar helps them get trained and placed in companies of their choice.
Course Insights:
Digital Marketing
Google ads, Facebook ads
SEO and Website development
Social media marketing
Content marketing
Video Marketing
Email marketing
Automation and many more within four months with certification.
Fee Details
Digital Scholar's Digital Marketing course is best suited for those looking to get a career in marketing. Those who apply early can save more than 24% on the full course price. That is RS.75,000/-, and the course is offered at RS.45,000/- only when you apply with an early bird offer.
2. Become a Digital Marketer by Udacity
Udacity's Nanodegree in Digital Marketing is one of the most comprehensive programs. It has a three-month time to complete and covers vast topics in trend with digital marketing to help you learn, including real-world projects with experts from the industry who can guide your journey along the way! You also get access support systems like mentor assistance, student community & career services, which make it an offer not many other courses.
Course Includes:
SEO advertising on social media
Ads by Google
Email marketing
Display Ads
The cost of the course is $537
3. Social Media Marketing for Small Business by LinkedIn
Small business owners that want to boost their social media visibility can take LinkedIn's basic course. This training provides a solid relationship with customers and A/B testing and analytics to help you find the best strategy for your needs! With nearly 220K views at the time of writing, this popular content goes beyond simple lessons on how-to-use LinkedIn – it explores all aspects from setting up profiles to public posts.
Course Includes:
SEO tactics that have been proven to work
The use of SEO is based on client behaviour.
Creating a social media strategy
No cost, It's completely Free.
Further Reading: Skills To Become An SEO Expert
4. Digital Branding and Engagement by EDx
edX offers a free intermediate course called Digital Branding and Engagement. The primary goal of the class is to increase brand awareness and visibility.
Digital Marketing Strategy: Maximize Digital Distribution course is part of the CurtinX MicroMasters certification. MicroMasters is a platform developed by Harvard University that provides students with an online learning experience that top employers across the globe recognise.
The cost of the course is $99.
5. Search Engine Optimization by springboard
This Springboard SEO course will teach you how to optimize your website for organic traffic. You'll begin by understanding the fundamentals of SEO and how it functions. You'll discover how to optimize your website for organic visitors. This will aid in the growth of organic traffic to your website.
Course Includes:
Optimization of the landing page
Keyword research and
link building
No cost. It's completely free.
6. Fundamentals of Digital Marketing by Google
Google offers a free course called Digital Marketing 101. The Interactive Advertising Bureau Europe accredits it. The Open University also accredits it. Because it provides so much information, this is the greatest online marketing course. There are 26 different digital marketing modules to choose from. 2.5 CPD points are awarded for each module.
Some of the modules you can explore include:
Creating an online presence
Making preparations for your online marketing
Search marketing fundamentals
No cost. It's completely free.
7. Advanced Google Analytics
Google Analytics Academy offers an online data-collection and conversion class entitled Google Analytics: Data Collection and Conversion. This course will teach you how to collect data using Google Analytics, which can be used on your website. You will learn how to use your analytics data to improve the sale of items on your website or improve your website's efficiency.
Course Insight
Metrics that you create yourself
Keeping track of events
Segmentation
Audience feedback
According to reports on the channel
No cost; it's completely Free.
Editor's Choice: Guest post (write for us)
8. The Complete Digital Marketing Course – 12 Courses in 1
One of the most widely used content management systems is WordPress (CMS). Udemy offers a comprehensive course that teaches you the fundamentals of WordPress. It demonstrates how to create a simple website without any programming experience and begin adding content in minutes.
Course Insight
Email marketing
Marketing on social media
Copywriting for Google AdWords
The cost of the course is $13.99
9. Digital Media and Marketing Strategy by Illinois
Coursera is a popular course offered by the University of Illinois. The focus of this Specialization course, which consists of six different lectures, is developing a digital marketing strategy. The Digital Marketing Specialization Course is what it sounds like.
Digital Media and Marketing Strategy by Illinois, the course is for students interested in pursuing a career in digital marketing. This course aims to help you develop a digital marketing plan. You'll learn to construct strategic strategies, comprehend the online customer, and generate content that appeals to a certain demographic.
Course Insights
Video marketing
Email marketing
Social media marketing
No cost. It's completely free.
10. The Strategy of Content Marketing
UC-Davis, the world-renowned engineering school, has partnered with Coursera to offer an online digital marketing course. The content marketing ecosystem is examined in the first week of this five-week course. You will learn about search engine optimization, social media, and various topics.
It focuses, in particular, on the idea that you should generate content that is interesting to your audience. The course has several videos, several written exercises, several interviews with actual professionals in the field.
Course Insights
Creating original content
Putting together a successful content marketing strategy
Creating a professional image
The cost of the course is $50
Conclusion
In conclusion, it's no longer necessary to spend thousands of dollars on expensive textbooks or attend classes that are completely impractical and unnecessary for someone new to the field.
You can acquire the knowledge you need to succeed in digital marketing quickly by learning from the very best and then building your real-world experience by working on your websites and getting a job in the field as a digital marketing freelancer or an established digital marketing agency.
Comment below which courses you are planning to take for upskilling yourself.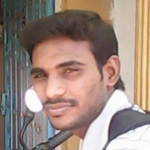 Karthikeyan Maruthai is a digital marketing head at echoVME Digital, where he heads the development and SEO teams. He is also a trainer at Digital Scholar, has been working in the development field for over a decade, and is the go-to person for any SEO and tech-related queries.