Digital Marketing is a dynamic field offering a multitude of opportunities and requires thorough knowledge and prerequisite skill set to stay ahead in the business. Learning the latest techniques and understanding the market trends is utterly significant to gain a competitive edge and thus calls for a much demanding digital marketing course.
What is Digital Marketing Internship?
Digital Marketing Internship is the next generation curriculum short-term course and the need of the hour intended and designed to fulfill the huge demand gap created due to the upsurge of Digital marketing.
The digital marketing internship offers massive opportunities to the interns to learn and understand the principles and practical aspects of digital marketing through live projects for propelling their career growth.
Why should you do a digital marketing internship in 2021
Digital Marketing is a very dynamic and ever-changing field that demands its users and learners to keep abreast with the latest technology and times to sustain itself in the long run.
Let's understand the significant factors and reasons conveying the importance of a Digital Marketing Internship mentioned below:
In-depth knowledge of concepts and trends
Hands-on experience
Discover your area of interest
Increased Professional Network
Value addition to the Resume
Better Social Skills
Better Communication skills
Boosts Self Confidence
1. In-depth Knowledge of concepts and trends
The internship will help immensely by offering valuable inputs and insights into the various tools and techniques employed in the field of Digital Marketing. It provides in-depth knowledge of the subject and recent market trends that enables the learner to garner a set of required skills to become successful in their careers.
Further Reading: Top 10 Digital Marketing Agencies in Delhi
2. Hands-on experience
An internship in Digital Marketing goes far beyond the means of offering only concept-based knowledge, it permits the learner to practically apply those tools and subject knowledge in the real business world through live projects that is useful in ascertaining the learner's performance and results and thus provide him with the scope for improvement before actually getting imbibed into the real job.
Moreover, hands-on experience through the internship program proves to be highly beneficial as it exposes the learner to the real corporate world making him market-ready.
3. Discover your area of interest
Digital Marketing is quite a vast subject with many verticals like SEO, Content Writing, Social Media Marketing, Web Designing, Mobile Marketing, Affiliate Marketing, PPC campaigns, and many more.
To become an expert in all the verticals of digital Marketing is nearly impossible for anyone. The internship program will help the intern to discover his true hidden talent and area of interest and further guide and assist him in shaping his career in that particular domain expertise to become successful.
4. Increased Professional Network
Networking is the key to any successful business and is crucial to any prospering career regardless of any kind of industry. The more one builds up this habit to connect and establish a good rapport with a large number of industry people, the more it benefits him and the business.
The Internship proves to be that perfect gateway for the intern to land his feet firmly on the doors of the corporate world. He can conjointly get many opportunities to attend workshops, events, and conferences as part of the course and get to meet a lot of industry people, and build his network for future prospects.
5. Value addition to the Resume
The most significant benefit out of the digital marketing internship Program is its immense contribution towards adding much-needed value addition to the resume.
By showcasing the skills and accomplishments acquired throughout the Digital Marketing Internship will help to strengthen the resume and make the intern more employable and valuable to the industry and boost his career growth.
6. Better Social Skills
Social Networking sites like Facebook, Instagram, and YouTube with millions of followers have become effective marketing tools and their benefits are used widely by businesses for product promotion, brand awareness, increasing sales, and getting customer feedback.
Thus, improving social skills has become extremely important for businesses.
The internship teaches and allows one to interact with a lot of people on social media platforms for better networking thus helping the intern in honing up his social skills.
7. Better Communication skills
Communication is the key to success. People with good communication skills don't shy away from reaching out to new people who can later prove to be instrumental in many terms.
Throughout the internship, one is required to make use of his communication skills to approach and network with a lot of industry people which again boosts up his confidence level and propels him to further improve his communication skills for better networking and prosperity.
Editor's Choice: Reasons VPS Server is Need of The Hour
8. Boosts Self Confidence
Digital Marketing is a multifaceted course with several verticals that opens up multiple career and business opportunities. On completion of the Internship, the intern has the liberty to choose and build his career in any one of his desired verticals but at the same time, he holds the knowledge of all the fields of digital marketing that ultimately increases his self-confidence.
Moreover, a Digital marketing internship is a short-term certification course and on completion of it, one feels confident enough to start his career journey.
Conclusion
The Digital Marketing internship is very important in shaping the future of the candidates and prepares them to become market-ready adorned with a set of pre-requisite skills, and subject knowledge which can be easily learned from the digital marketing course.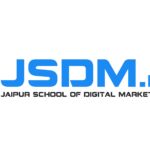 I am Ashish Malik. I have more than 11 years of experience in digital marketing. I have served more than 50 + brands as a digital marketing consultant. I have trained more than 1000 students. I am an expert in creating a digital marketing strategy, lead generation, Adwords PPC advertising, website planning, Facebook Marketing, E-Commerce website marketing, etc. I am the founder of Jaipur School of Digital Marketing and Softhunters Pvt Ltd. I am also the co-founder of MFluencer.