Instagram is a distinguished social media platform with around billions of users. Every person uses it for myriad purposes. The platform is best to market your company and set up your brand.
But, do you know that you can directly link your Instagram photos with your WooCommerce product catalog? It's a great method to market your business and build your brand. A business owner can show his/her products on Instagram and let the customers buy them easily. 
Here is a guide for connecting WooCommerce stores to Instagram accounts. The steps are uncomplicated and don't take much time. Besides, you can have WooCommerce Support from the leading team. They can aid you to solve your problems during integration.
Let's first understand Instagram shopping.
What is Instagram Shopping?
Social media marketing has reached a new height with Instagram shopping. Nowadays, brands use Instagram for their products and attract more people. These brands use diverse types of content like video and image posts, ads, stories, etc.
Editor's Choice: 6 Creative Ways to Promote Your business on Whatsapp
In October 2020, Instagram made an announcement about the growth of its shopping features. Users can view videos of the product and then checkout with some taps.
What describes WooCommerce?
WooCommerce is a remarkable WordPress plugin for e-commerce. It is used by most of the WordPress websites that sell products. We must tell you that there are 3 million+ users that have installed and activated this plugin.
There are diverse add-on plugins and themes accessible in WooCommerce. For instance, the WooCommerce Multilingual plugin supports customers to have multi-language choices.
The integration of Instagram and WooCommerce is highly effective. It enables you to link products directly with your products on your website.
Why should you sell on Instagram?
You might be thinking that Instagram is just for social media influencers or photographers. But No! It is an effective platform for all sorts of businesses to market their content. It just requires a bit of creativity!
Some interesting stats of Instagram business:
⅓ of the Instagram stories are viewed from the business
500+ million accounts utilize Instagram stories daily
60% of the people say that they find new products on Instagram
90% of the Instagram account follow a business profile
Therefore, it is needless to say that Instagram is the best platform to sell your products online.
Why use WooCommerce Instagram?
The major reason to use WooCommerce Instagram is as follows:
Instagram is a powerful platform where a business can show its products.
The integration can improve the visibility of your store.
You can create shoppable stories and posts.
Your audience can directly visit your product pages with a single tap.
Easily upload your catalog to Instagram and increase your sales.
Define hashtags for the products so that people can tag their images with them.
Show your store products used by your customers.
Simple set-up.
Further Reading: Social Media's Effect On Small-Cap Business
How to connect WooCommerce with Instagram
Are you ready to sell your WooCommerce products on Instagram? Below is the process for it:
Step 1. Setup WooCommerce
You will have to set up WooCommerce on your WordPress site (If you are not using it.) Download and install the WooCommerce plugin from the WordPress depository. Initiate its functions on your WordPress site.
Pay attention to the WooCommerce wizard for setting up your store settings.
Do note that your theme choice will affect the store's success. So, be sure that your theme is advanced for WooCommerce.
Step 2. Sign in & login for a Facebook Account and Create a business page
Fill up the sign-up form and create a Facebook Account & business page. If you have an account, create a page. Fill out the form accessible on the page. Choose Brand or Business on the left side.
Note: Add photos and fill up the business information. After that, create your username that will be shown after the slash: facebook.com/YourUsername.
Press the Publish page tab and your business page is ready!
Step 3. Set up a Business manager
A business manager is defined as a Facebook account that enables you to manage your Facebook business pages. This account is useful to assign the catalog to the people who are using it.
The catalog is a list of items that an individual wants to advertise or sell on Facebook. It is created to link up Instagram with Facebook and ultimately to WooCommerce.
You will have to go to Meta Business Suite or Meta Business Manager and tap on Create Account for creating a Business Manager.
Step 4. Build up a catalog
To build up a catalog, go to Commerce Manager and then tap "Get Started."
Navigate to create a catalog<Ecommerce<upload method<Connect E-commerce platform. Choose WooCommerce and download the plugin from the dropdown menu.
Now, download and initiate the functions of Facebook Pixel Extension on your site. You can add plugins to your WordPress sidebar.
After activating both the plugins, go back to Facebook & tap the continue button to reach the confirmation page.
Your WooCommerce website is now linked to your Facebook catalog.
Step 5. Access the Instagram App and connect your Facebook Account
To link up your Instagram account, open the app< Go to Setting< Select Accounts Center.
In the Accounts Center, you can control settings for connecting experience over Facebook App & Messenger and Instagram. You can control posts, story sharing, and log in.
Step 6. Sign up for Instagram Shopping
The next step is to sign up for Instagram shopping. For this, go to Settings< Business< set up Instagram Shopping. Choose "Add a shop to your Profile" on the next screen.
You will have to fill up all the information step by step and tap on the submit button. Facebook will take a couple of days to approve and review your application. Until then make sure that your products in WooCommerce have the correct information.
Step 7. Create a post on Instagram and tag your Products
After the approval of your Instagram Shopping account, test it out! How?
Post a photo as you do in a normal way and click on the Tag Products. You will have to tap on the photo area that has a product. Search and choose the product from your catalog. Please be sure that the product photo is displayed clearly.
Bingo! You have connected your Instagram with the WooCommerce product catalog.
Now, any person can tap on your photo and view all products in it.
We suggest you do not add excessive products in a single photo. It will be hard for the customers to tap and view the product.
You can build up a gallery to show various photos in a particular post. If there are lots of products in your WooCommerce catalog, you can post them in different photos. However, social media experts recommend that you must post 2-3 photos per day.
Conclusion
To sum up, integrating your WooCommerce store with Instagram is a superb way to boost your sales.
The integration can support you to promote your products on the popular platform. Do not forget to post attractive images and relevant hashtags of your products as a marketing strategy.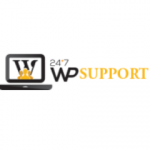 Jinny Sarah Jacob is a Sr. Technical content writer at 24x7 WP Support, a leading WordPress development company that supports WordPress themes, plugins, and errors. She is a passionate technology geek at heart and loves to write blogs on marketing, technology, B2B, big data/analytics, business strategizing, etc.